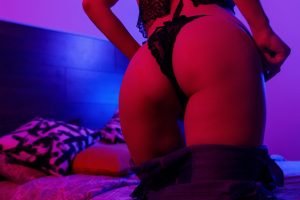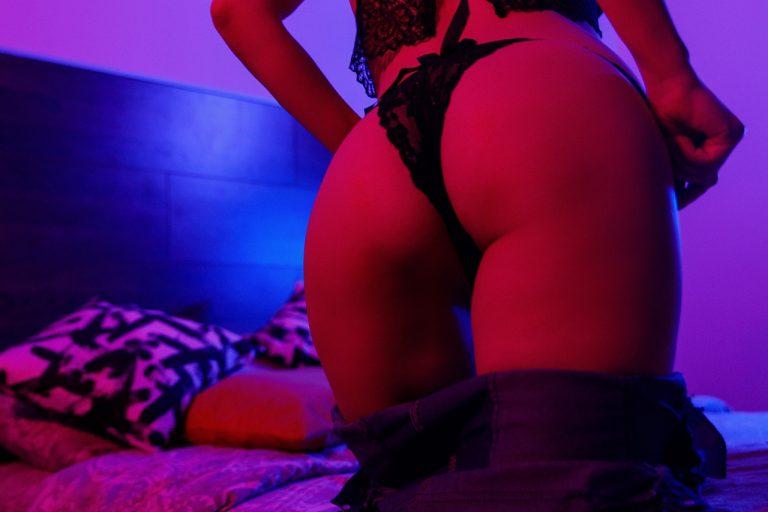 It's likely crossed your mind at one point or another, getting down and dirty with an escort in one of the most fun ways possible, and anal sex (also known as "A" levels) can sometimes be seen as intimidating, or even down-right taboo to some people, but that's what this post is here to help you with!
It's actually an incredibly normal and accepted form of sex, especially amongst escorts, after all, your pleasure is their goal! You'll be able to see escorts that include anal as part of their services, or even ask an escort if she'd be comfortable with it. They're there to make you feel comfortable in your own pleasures, so there's no need to fear any judgment.
Whether you feel fearful about taking that first step toward anal with an escort, or simply don't know where to start, the easiest thing to remember is that they're here to make you feel good! Many of them likely know good ways to ease into it, and some even offer first-time experiences with anal for people looking to try it out. There's no need to feel hesitant about delving into those perverted desires, after all, that's what our girls are here for!
Before You get Started
So first of all comes the obvious part, find an escort that is comfortable with anal sex, and even one that is happy with first-timers! Some will have it listed for you to see beforehand, but you can always ask about anal just to be sure, after all, it's not exactly something you can spring on the poor woman, there's a lot of prep!
Speaking of which, you'll likely need to be aware that, while anal is meant to be a tight-fit, it'll be more pleasurable for both you and your escort if you take your time getting into things. Spend a few minutes with just your fingers, making sure to lube them up first, tease and get her ready for what's to come. Once you've been given the go-ahead, it doesn't mean you can just ram things in! Go slowly at first, you'll have plenty of time to pound away once you're both adjusted to everything, there's no need to rush.
Kinky Fun & Sexy Scenarios
While anal with an escort is an incredibly attractive thought, there's still more things you can do other than stick your dick in it! Since all of our girls keep themselves clean for your session, you can try something called 'rimming', an incredibly hot act of using your tongue on their ass, much like you would with their pussy.
With the knowledge that your escort has herself ready for this, you can eagerly give way to your curiosity, probing your tongue as deep as you'd like, experimenting with one of the more perverted kinks with anal, which only makes it that much sexier. With rimming, there's no real need to take things slow, your tongue much less intrusive than your dick, giving you the chance to really let loose and enjoy yourself! Not just that, but if you're into other positions, then rimming should definitely be on your list, as it can be done in positions like doggy-style, missionary, and even with her sitting on your face!
Not only that, but there's also the opportunity to introduce toys into your session. With your escort being prepared for it, you could have her use an anal plug or beads while having vaginal sex, keeping her ready as you build yourself up. The toy will naturally stretch her as the two of you enjoy a prelude to your evening together. Then, once you're ready, all you'd have to do is remove the toy gently and your escort will already have her ass teased and ready for you to start pushing inside and pounding away.
Keep it Clean
While it may be easy to forget, anal play can be quite filthy at times, and not in a good way. To avoid any unnecessary accidents or mood-ruiners, it's a decent idea to get a grip on proper practices of anal with your escort.
The first one should come with saying, but be gentle! Now that's not to say that you have to go at a snail's pace, but you can't quite treat it like a fleshlight. Too much abuse will lead to your escort becoming uncomfortable, and even experiencing pain! Worst case scenario, you may find yourself with a stern reminder of how to act after she loses control.
An incredibly important note is that you should never engage in vaginal sex after anal, not without first thoroughly cleaning your hands and dick off, and I mean thoroughly! Skipping this will result in your escort suffering with what you can imagine she'd get after having something that's been up her rear-end suddenly shoved inside of her pussy. At the end of the day, it's still her ass, so please do her a favour and clean yourself if you're still eager for more afterwards.
Final Thoughts
Hopefully you've been left with not only a boost in confidence at trying out that pent-up desire you've had for a while, but also the knowledge of how to engage in anal sex with your escort safely and smartly!
It can be an incredibly mind-blowing experience, especially if you're doing this for the first time, and you wouldn't want to waste that by engaging in poor practices and leaving both of you with a sour evening. Take it one step at a time and let yourself enjoy things! You'll soon be looking forward to your next booking to experience it again, I can guarantee you that much.