SEXY JENNY OWO CIM
Click to view full profile
▐ ❤️▐ A LEVELS OWO CIM SPECIALIST! SEXXXY HOT BRUNETTE - TOP CLASS PUSSY - REAL GIRLFRIEND EXPERIENCE - LOTS OF KISSING, CUDDLING, LICKING, SUCKING, AND AMAZING FUCKING!▐ ❤️▐
| | |
| --- | --- |
| Gender | Female |
| Age | 27 |
| Orientation | Straight |
| Country | United Kingdom |
| Region | South East |
| Town | Portsmouth Fareham Chichester Bognor Regis Southam |
| Nationality | Bolivian |
| Postcode | PO5 |
ARE YOU READY FOR THE BEST RIDE OF YOUR LIFE? NO EMAILS PLEASE JUST CALL ME OR SEND SMS TO BOOK ME.
Hey guys. I'm ready and waiting and I don't need any time to warm up or get in the mood.
I am the naughtiest horniest, dirtiest, sluttiest young brunette you will ever meet!
I love to suck and fuck and the dirtier we get then the hornier I become! My sexual appetite is huge and I love to be satisfied as well as give you
ultimate sexual satisfaction!
..."Walking brunette nympho" is an understatement about me, you gotta see me and try me to experience the "Jenny sensation"! You will experience my sexual confidence and no messing attitude from the very first moment we meet! I will devour your body like a rabid animal and then things will get even hotter and hotter as the kissing begins and the extreme passion unfolds. Whether I'm fully dressed in my slutty lingerie, or totally nude showing my perfectly formed body and explicitly posed for you, I radiate searing sexuality and
I have the attitude of an agent provocateur porn star.
I'm self-confident, sincere, 100% natural, and my physical charms are every bit as enticing as my nymphette sexual attitude.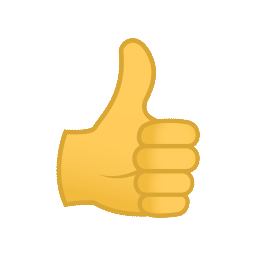 I ADORE ORAL WITHOUT CONDOM WHERE YOU SQUIT YOUR MESSY CUM INTO MY MOUTH
I'm HOT, a size 8 and 5`5 tall with long legs and a perfect round derriere that would drive anybody crazy (I should not forget to mention my shaven pussy which is gorgeous and tastes like honey! I always put an effort into my appearance so you can be rest assured that when we will meet you will find a breathtakingly attractive woman with an easy going personality.
I love dressing up and I have a gorgeous collection of both outfits and high heels leaving little to the imagination.
I look forward to our sensual encounter! I have a natural beauty so you will be unable to resist my deeply sexual advances!
I am young and new to escorting so I love to experiment and luv to cum many times
(I hope you do too!). Many men have commented that my beauty just blows them away, and the young carefree girl charm will entrance you, rendering you helpless and unable to resist as I take advantage of you in all kind of depraved sexual ways. Some say it's impossible to glance at me and then look away, unimpressed and uninterested, what do you think?
I am a sexually liberated young girl and just 25 years old
and whenever you see my finely toned super busty body your eyes will go wide, your pulse will be on its way to 180!, and you will simply be in love and I will return that love too in the most physical ways that I know how. I am warm, energetic, playful, sultry, with a lively personality! Many say it's a gift to be able to convey so much engaging emotion, and when I smile there is a radiance that shows a beautiful young lady in her most feminine form. Maybe when you enter my door I will be wearing a little short dress and sky high stiletto heels and before a minute has passed I'm topless and exposing the perfection of my natural 34C breasts. My panties start to come off before two minutes have elapsed and I offer my beautiful shaven pussy to you without reservation.
I may only be young but I know exactly what I'm doing, and I'm sure with my very tight holes you will feel me do it exceedingly well!
I always offer a genuine non rushed girlfriend experience and genuine erotica where we will be safe and relaxed together and able to kiss passionately, embrace as lovers do, and experience dirty raunchy non stop sex. There is never any clock watching with me and
I want to make you cum as many times as you are physically able
during our special intimate time together. I will explore every inch of your body and I hope you will take the time to explore every inch of mine and even make me cum too.
JENNY x x
x x
╔══╗ ╚╗╔╝ ╔╝(¯`v´¯) ╚══`.¸.YOU x
x x x x x
Oral
Watersports
Toys
French Kissing
Uniforms
Fetish
Parties
CIM
Oral without Protection
Massage
Deep Throat
Rimming (giving)
Rimming (receiving)
Spanking (giving)
Domination (giving)
CIM (at discretion)
Facials
Oral without (at discretion)
French Kissing (discretion)
Receiving Oral
Strap On
Prostate Massage
Striptease
Modeling
Face Sitting
Role Play & Fantasy
Sauna / Bath Houses
Tie & Tease
Anal Play
Penetration (Protected)
Lapdancing
15 Mins "quickie"
Smoking (Fetish)
Hand Relief
Fingering/Finger Play
Incall rates
| | |
| --- | --- |
| Duration | Cost |
| ½ Hour | £70 |
| 1 Hour | £130 |
FAQs
Q : You do sex without condom?, paying extra?
A : DO NOT. It is a service that I do not offer and it is not negotiable, do not insist.
Q : You have some medical control, for security.
A : Of course, I have medical control and general exams every 3 months. Blood tests and all kinds of contact diseases.
Q : You receive visits from black men?
A : I have no race or skin color problem. But I have had unpleasant experiences with black guys and it is for this reason that I prefer not to receive them.
Q : What if you call me, and I don't answer your call?
A : If you call me and I don't answer, it's because I am busy, plese text me and let me know if you want me to text you back when I am free, please.
Q : Can I just email to book?
A : Yes, but if you could text me to let me know about your booking I will appreciate, because some time I am very busy to open my emails in time for you booking, so please make sure you will let me know.